Digital Soil Mineralogy with R
2022-07-19
Preface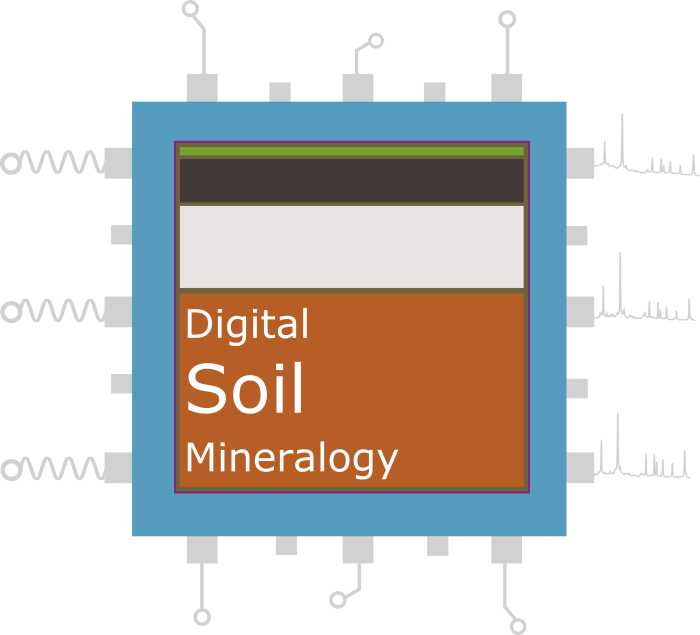 Digital Soil Mineralogy relates to the data-driven analysis of soil X-ray powder diffraction (XRPD) data. Such data are considered to be precise digital signatures of a given soil's mineralogy, within which all of the information required to identify and quantify the various mineral components within these complex mixtures is encoded.
In recent years various methods for Digital Soil Mineralogy have been developed and published in peer-reviewed literature. These methods include the use of supervised and unsupervised machine learning to predict and interpret soil properties from XRPD data, the application of novel multivariate statistical methods, and automated approaches for mineral quantification. Each chapter in this course will detail one such method, providing code and data for reproducible examples that can be adapted by readers for their own projects/research.
Whilst all data and methods presented herein relate to soil samples, the methods can be considered transferable to all aspects of environmental mineralogy and beyond!